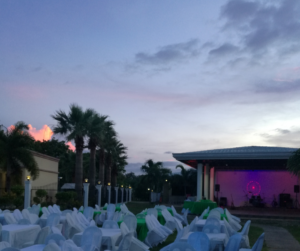 The wedding day is the event that is the most important for a couple. It is especially true for Filipino couples as it will happen only once in their lifetime. It is understandable that it also causes a lot of anxiety and stress for the couples planning to get married.
The usual route is to hire a wedding planner as well as a coordinator. A lot of couples think once they hire a professional, everything is covered, which in my opinion is not necessarily correct. There are a lot of factors to consider, which includes;
It depends on who they hired to get the job done.
It depends on the person or team they hire if they can provide the expected services in relation to the cost.
It depends on the ability of the team to make the necessary adjustments or improvisation if some issues unexpectedly arise.
Those above are not the only factors, as there are a lot of suppliers these days that are not true to their word and I do not blame that some couples sought the services of individual suppliers.
We own the venue for rent "Gallardo's". I and my wife are managing it with the help of our staff. Through the years we are in this business, we experienced good weddings and wedding receptions as well as not-so-good ones.
There are instances when we are blamed by some naive guests for poor services like catering, etc. which we did not render as we are renting the venue only. That is why I wrote a disclaimer on our Facebook Business Page.
It is one of the primary reasons I am writing this review to help couples find good suppliers for their wedding events. This review is only based on what we experienced in our venue.
This is a shortlist of suppliers that in our opinion provide good services. This wedding suppliers list will be updated from time to time.
Wedding Event Planners/Coordinators
Although they have only one event at the venue so far, I was impressed by Tresa's team. They are very professional and always monitoring everything, and I talked to the bride and they were impressed as well by the services Tresa's team have delivered.
It was also interesting to note that she was not even at the venue during the event because I heard she was handling a bigger event but then everything went smoothly.
Gharnz is very consistent with her output and she has always had a lavish party at the venue, be it a debut or a wedding reception. She is always present at the venue from the setup and stays until the event is done.
He was the event planner/coordinator of the first wedding reception held at the venue. Over the years his decorations are always impressive.
Aside from the wedding planners, we also reviewed wedding suppliers who offered valuable services to our clients at the venue.
Catering Services
Very good service which I have personally experienced during our Elementary School Reunion being held at our venue. Professional waiters and the owner is present during the event.
Excellent catering service at a very affordable price. Their best selling point is their Tiffany Chairs which is packaged with their catering service. This service is hard to beat.
If you want a higher end catering, this catering is highly recommended but be prepared to pay a higher price.
Video and Photography
He is an excellent photographer with great drone videos.
Clyde is an outstanding photographer with excellent drone videos.
As I have mentioned earlier this just a partial list and will be updated. and hopefully will give you an insight based on actual experience.  If you think this honest review has helped you in finding a supplier, please visit and like our Facebook Page.